The Future of Litigation Support
Computers and the internet have forever changed how business is conducted. An estimated 93% of information stored on computers is never reduced to printed form. Computer forensics may be the only practical way to obtain the evidence you need in your litigation. Utilization of the proper computer forensics expert is the best way to analyze mass amounts of electronic data and produce responsive documents.
Expert Insights provides experienced computer/digital forensics support with a record of excellence in data collection, detailed analysis, and expert testimony. We assist attorneys with their increased responsibilities:
Understanding their client's computer system
Determining what e-data is relevant to litigation and where it is most likely to be located
Collaborating with opposing counsel and expert
Assisting with documenting and testifying regarding sanctions, including spoliation
Serving as a court appointed special master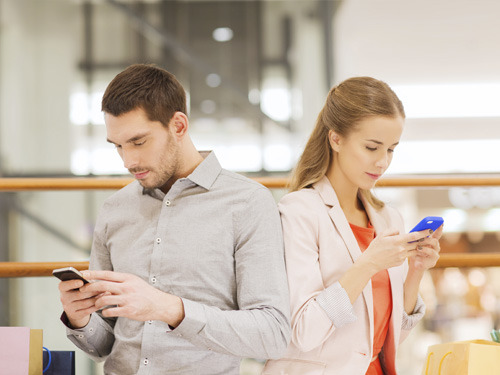 Data Recovery: Both Science & Art
Text messaging and emailing are more prevalent in today's society than ever before. With advances in technology such as smartphones and cloud based computing, critical electronic evidence is now being stored on phones as well as corporate servers and computers. In addition, cloud storage and social networking/media sites are also permitting discussions and transfers of files to take place in a digital manner. Searching for and recovering this data is now an art as well as a science. Expert Insights remains on top of these changes and has the ability to recover this data to the greatest extent possible.
Utilizing a Strategic Strategy to Locate Data Critical to Your Cases
Computer & Digital Forensic Services | Phoenix, AZ

Data collection and preservation
Early case assessment and where data is most likely to reside
Forensic analysis of electronic data including recovery of deleted files
"Defense" side computer forensics strategies
Uncover spoliation
Smartphone forensics, including recovery of text messages, call logs and GPS tracking
Finding out if proprietary information has been taken
Capturing emails relevant to the litigation
Obtain and analyze electronic data wherever it may reside
Detect use of external storage devices or cloud based storage of files
Reconstruct "timeline" of user activity by including when files were accessed, printed, and transferred
Document user internet history
TRO assistance
Assistance in negotiating with opposing counsel
Recovery of social media data and web-based emails (to the extent possible)
Craig Reinmuth is EnCase certified