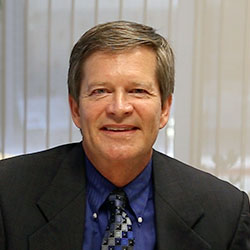 Nov 21, 2016 at 05:30pm
Fraud - Prevent and Detect
Prevent and Detect Fraud
- What do fraudster's look like?
Financial fraud can be devastating, both monetarily and the time that has to be invested. Steps can be taken to prevent fraud and, in the unfortunate situation where it has occurred, it can be tracked down.





What do fraudster's look like? You may be surprised! They are commonly well-respected top-executives who have been with an organization at least six years. They typically work well with others. Most fraud occurs within the last 15-30 days of employment. The level of authority is also tied to the magnitude of the fraud.
How can fraud be curtailed?
Define what the critical assets of the entity are (trade secrets, customer lists, other proprietary information, etc.). Then identify where they are located and whom has access. Do this early in order to prevent or minimize losses.

Develop a corporate program, and promote it as a "safety" program. Give a presentation and package to all employees letting them know you are taking this seriously, that you have a plan, and penalties will be strictly enforced. The program should include "whistle blower" procedures to protect both employer and employees.
At time of employment, have employees sign a policy statement that gives the employer the right to monitor and access data on company provided equipment and BYOD's.
At time of termination, remind them systems are in place and they are being watched
Have a security team, including members of HR and IT
Test the system to make sure it works
Hunting down fraud
.
IT department should put risk indicators in place (e.g. keyword search indicators, look for off-hour downloads, numerous back up storage devices attached to computer, use of cloud-based storage, etc.) to alert you fraud may be taking place.

Determine how the fraudster communicates and stores data. Does he/she text, email, web-based mail? Use smartphone, laptop or iPad?

Forensically image their smartphone and review call logs, text messages, pictures, internet history, emails and GPS tracking; recover files they deleted.
If you do not have the internal capacity to monitor and detect fraud, computer forensic experts can assist you. For example, in addition to the above, experts can come in overnight and image a suspects computer and confirm any suspicions you may have prior to terminating their employment. They can recover deleted files, determine what they have accessed from the corporate server and if confidential data has been transferred elsewhere (backup drives, cloud).
Either way, fraud is increasing at a high rate. It is well worthwhile to put steps in place in an attempt to minimize, or avoid it.